"GEORGI ILIEV ENGINEERING" Ltd. was established in January 2014. The Company renders design, production of technology equipment and consultancy services in the following industrial fields: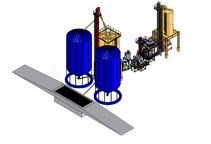 Cement Production
Glass Production
Installations for Dry-batch Construction Composites
Aspiration Installations
Waste Treatment Plants
Fodder Installations
Milling Plants
Concrete Unit Installations
Waste Water Treatment Plants
Plants for Making Biomass Pellets
The Company has specialists working in collaboration and having long experience in various areas as well as members having a full designer legal capacity certified by the Chamber of Engineers in the Investment Design /CIID/ on the following parts: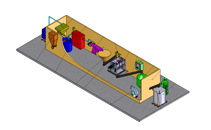 Technological Part
Machine Design Part
Electrical Part and Control Measuring Devices and Automation
Health And Safety Plan
In their business, "Georgi Iliev Engineering" Ltd. combines the traditions of the Bulgarian machine-building with the implementation of new, up-to-date design, technological and expert solutions for the continuous improvement of the quality of the projects and products offered. We can provide particular engineering solutions matching the specific character of your business.
Partners